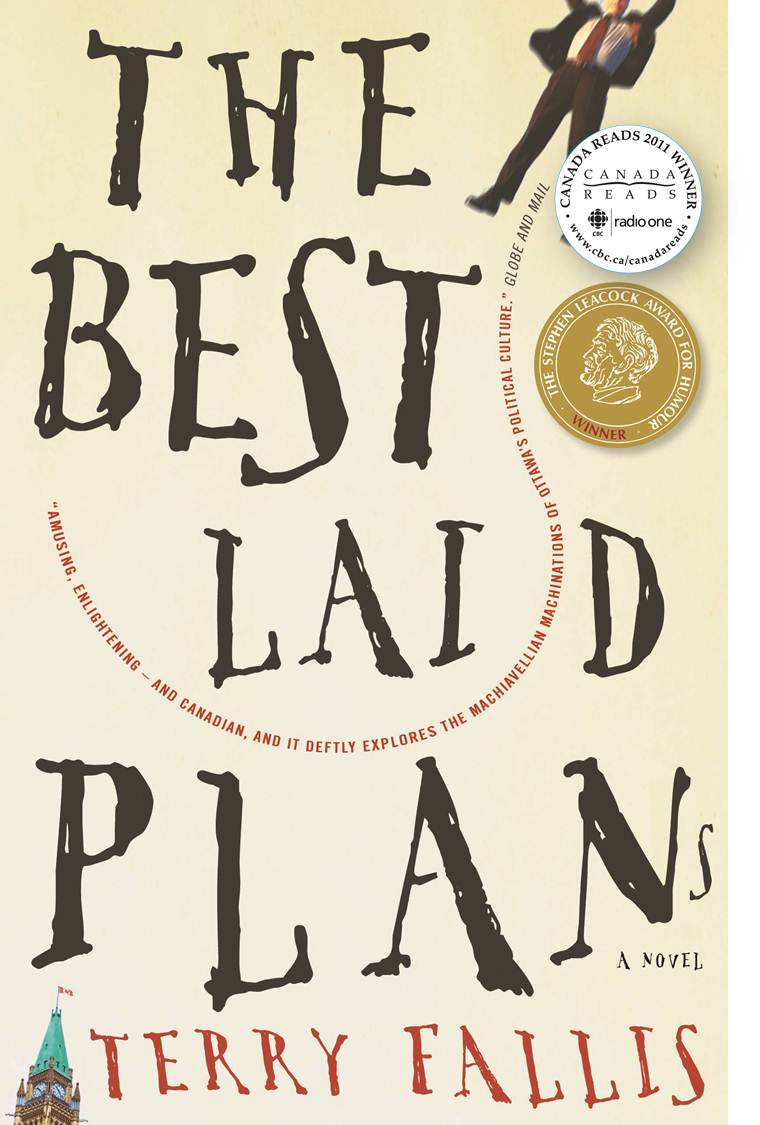 "English should not stoop to embrace the lowest common denominator. Rather, society should step up and grant the language the respect it deserves."  
Terry Fallis, The Best Laid Plans
Terry Fallis (@TerryFallis) is a good man. He's also a "gag man," as they like to say in Korean, and politically savvy. Author of the Stephen Leacock Memorial Medal for Humour-winning novel The Best Laid Plans (2007), Mr. Fallis has a vast knowledge of Canadian politics (don't yawn) and proves that through witty writing and an engaging plotline, even those who run for a seat in our House of Commons can be made…umm…interesting? (Yes, that was a question mark.)
For those who think the plot of The Best Laid Plans is egregiously far-fetched (a Scottish-born engineer running for Parliament with no background in politics and little interest to serve his constituents/country), I urge you to consider the case of Ruth Ellen Brosseau.
In 2011, Ms. Brosseau, who ran as a member of the (well, colour me Orange!) New Democratic Party, won the central Quebec riding of Berthier-Maskinonge in the federal election by nearly 6,000 votes. That's not the WTF part.
That came when it was discovered that the assistant manager at a university pub who was vacationing in Las Vegas during the election race, never campaigned and barely spoke French.
In any event, The Best Laid Plans is just as entertaining (and informative about la politique canadienne) as Ms. Brosseau's rise to MP fame. At the same time, it includes some memorable lines, like the one mentioned above, as well as many & much food for thought. 
unfortunately for mr falls (and wile i hole💕ly agree with the quoteoftheday) me thinkz were far to deep into this hole SNS thing to ever go back ~~~ lowest common denominator, you had me @LOL wilst ROTFL….ㅋㅋㅋ…….유_유
For those punners out there who will not give up on the cunning pun-ness of the English language, I leave you with a great haiku I came across on Facebook yesterday:
With a pregnant pause
I calculate periods
Here come contractions