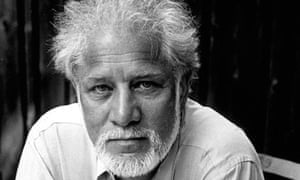 Per The Associated Press via The New York Times:
Michael Ondaatje (On-DAH-Chay), author of the acclaimed novel "The English Patient," is once again writing about World War II.
Alfred A. Knopf announced Thursday that Ondaatje's "Warlight" will come out May 8. The novel is set in London in 1945 and tells of two young siblings who have been separated from their parents in the aftermath of the Nazi bombings. "Warlight" is Ondaatje's first work of fiction since the 2011 release of "The Cat's Table."
Ondaatje's other books include "In the Skin of a Lion" and "Anil's Ghost." He won the Booker Prize for "The English Patient," a 1992 publication later adapted into an Oscar-winning film of the same name starring Ralph Fiennes, Kristin Scott Thomas and Juliette Binoche.