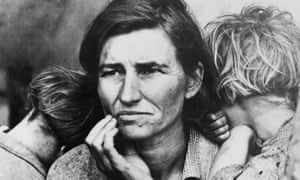 Someone asked me recently what I do for a living. I explained that I work across a broad range of areas connected to the craft of writing, from translation, blogging, and social media involvement to writing (fiction & nonfiction), editing and proofreading.
"You must be pretty busy," the gentleman remarked. "And making good money!"
I thought about this for a moment, then responded, "Think of my line of work as similar to that of a professional athlete or a farmer: I sow in some seasons, reap in others, and then "take five," though not usually by choice.
My low season is roughly December to March, making me, I suppose, closest in work schedule to a baseball player (except as a freelancer I don't get paid in my time off, no insurance, no benefits, etc.).
That's why I've been thinking a lot about harsh times, poverty, and the like these days. Of course it doesn't help that I live in the Great White North. As Sarah McLachlan so poetically sings in "Full of Grace":
The winter here's cold, and bitter.
It's chilled us to the bone.
We haven't seen the sun for weeks,
Too long, too far from home.
I feel just like I'm sinking,
and I claw for solid ground.
I'm pulled down by the undertow.
I never thought I could feel so low.
Oh, darkness, I feel like letting go.
Even in a country like Canada, which has a very generous social safety net, nearly five million of us live in poverty, or one in seven individuals, according to Canada Without Poverty.  Another alarming statistic by the same group says that "over the past 25 years, Canada's population has increased by 30% and yet annual national investment in housing has decreased by 46%."
This necessarily begs the question, which Kim Redigan has addressed, "Why Do We Hate the Poor?"
On that sunshiny note! This got me thinking about poverty as it's portrayed in fiction and nonfiction. After an extensive search through Goodreads' "shelved as poverty" pages, I came up with the following list of must-reads. Again, just my opinion…
MUST-READS (FICTION):  All the Light We Cannot See (Anthony Doerr), A Streetcar Named Desire (Tennessee Williams), A Suitable Boy (Vikram Seth), The White Tiger (Aravind Adiga), The Good Earth (Pearl Buck), The Poisonwood Bible (Barbara Kingsolver),  Of Human Bondage (Somerset Maugham), The Brief Wondrous Life of Oscar Wao (Junot Díaz), The Bluest Eye (Toni Morrison)
MUST-READS (NONFICTION): The Glass Castle (Jeannette Walls), I Know Why the Caged Bird Sings (Maya Angelou), No Logo (Naomi Klein), Angela's Ashes (Frank McCourt), Guns, Germs, and Steel: The Fates of Human Societies, (Jared Diamond), Infidel (Ayaan Hirsi Ali)