If you like reading, you'll probably like this book. If you love reading, you will love this book. And if you adore reading like it's a source of oxygen, then you will go cuckoo for Cocoa Puffs when you start this book.
In 1997, Argentine-Canadian Alberto Manguel published an immensely engrossing book called A History of Reading, a love letter, as it were, to readers everywhere throughout the ages. As his publisher puts it:
"At one magical instant in your early childhood, the page of a book—that string of confused, alien ciphers—shivered into meaning. Words spoke to you, gave up their secrets; at that moment, whole universes opened. You became, irrevocably, a reader. Alberto Manguel moves from this essential moment to explore the 6000-year-old conversation between words and that magician without whom the book would be a lifeless object: the reader. Manguel lingers over reading as seduction, as rebellion, as obsession, and goes on to trace the never-before-told story of the reader's progress from clay tablet to scroll, codex to CD-ROM."
For those bibliophiles and word nerds out there who can't get enough book-related stuff, Mr. Manguel also has another interesting nonfiction book called The Library at Night. It's sexy. It's mild. It's a sexy mild read.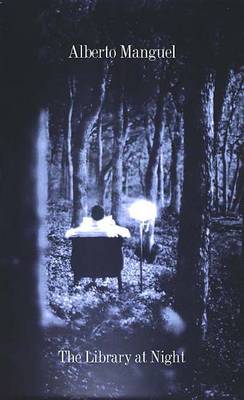 In a similarly related piece, Nicholas Cannariato penned a thought-provoking piece for @The_Millions called "Why We Read and Why We Write." As Mr. Cannariato says:
"Reading then is a moral and subversive act in its own right. It's a disengagement from the commercial and competitive in pursuit of heightened moral sense coupled with aesthetic and intellectual engagement. Reading doesn't produce 'work' itself as 'producerist' ideology would have it, but rather it cultivates the intangibles that go into that work. What we gain by reading is what we often strive for in life when we're actually thinking about what we want."
But perhaps the most hilarious quote from this piece (and something which would likely make Stephen King hunt down and "Misery" the male colleague in question here) is the following: "Sheila Liming, in her recent essay "In Praise of Not Not Reading," recounts a male colleague pursuing an MFA in fiction tell her he literally didn't believe in reading. 'I'm a writer, I make things,' he said, 'whereas you're a reader, you consume things.'"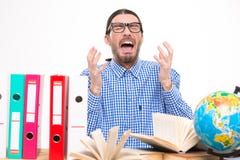 Anyone have a candlestick, knife, rope, dumbbell, trophy, poison, lead pipe, revolver, or wrench handy for Professor Douchebag?